If you want to make it big in poultry farming, you must learn how to cut the cost. And one way to do that is by embracing the use of organic medication such as herbs, roots, and spices. In Nigeria, they are generally referred to as herbs, and we have several herbs used in poultry in Nigeria.           
Herbs, in general, are leafy green or flowering parts of a plant with savory or aromatic properties that are used for flavoring, garnishing food, medicinal purposes, and in some cases, spiritual.

However, the use of herbs is not limited to humans only, but have also be found useful in livestock, especially in organic poultry farming where most of them are widely used as an alternative to synthetic drugs.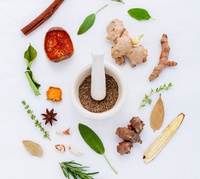 Moreover, the use of synthetic drugs like antibiotics in poultry birds have been banned because their prolonged use in chicken will induce drug resistance in a disease-causing organism. With this in mind, the use of herbs in poultry in Nigeria has grown steadily over a decade. 
Notwithstanding, there are several potent herbs used in poultry in Nigeria, some of these herbs have antibiotic effects, some are used as vaccines, while some as natural growth promoter or booster for broiler, especially in meat and egg production.
.
Also read: 8 Natural growth boosters/ promoters for broiler that actually worked
Some Herbs, Roots, and Spices You Should Use in Organic Poultry Farming
These are 12 herbs, roots, and spices that are commonly used in poultry in Nigeria
Garlic

Tumeric

Black Pepper

Ginger

Cloves

Bitter leaf

Cayenne pepper

Aloe vera

Basil (scent leaf)

Neem (Dogoyaro)

Pawpaw

Tajiri (Christmas melon) 
6 common herbs used in poultry in Nigeria
1.Garlic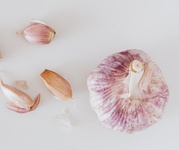 Garlic (Allium sativum) is one of the most widely used herbs in poultry farming due to its potencies in curing and preventing poultry diseases and as well as acting as a growth promoter.  
The scientific evidence suggests that allicin and other active components of garlic have also some effects on livestock, including hypocholesterolemic, growth-promoting, antimicrobial, and antioxidant effects (Navidshad et al, 2018) 
(Ru Khan et al, 2012) also attested that notable beneficial effects have been seen on growth, feed efficiency, egg production, and quality, as well as stimulation of immune system and lowering blood sugar when garlic was used as a feed supplement.
So, the medicinal potent of garlic cannot be overstressed here. There is no reason you should not use garlic. It is readily available and affordable. And if you must use it make sure you give the right doses.
Dosage  
        For water, 25mg of extract for 1 liter of water
            Whichever way you want to use it make sure it 1 to 2% of the diet.
Also read:  6 Best Multivitamins for Poultry in Nigeria With Their Prices
2.Tagiri Plant ( Christmas melon)
Tagiri ( Adenopus breviflorus)  is one of the oldest herbs used from time immemorial. It is typically used as a potent vaccine against Newcastle Disease and other viral diseases.
It also boosts the immune system and promotes growth. Although, there is no documented scientific record on it, however, many small-scale poultry farmers in the western part of Nigeria have attested to its potency to ward off viral diseases, especially Newcastle Disease.
Learn how to prepare and use tagiri extract against Newcastle disease here
3. Bitter leaf
If you don't have bitter leaf (Vernonia amygdalina) in your backyard garden or farm, please do, because your birds are missing out. Bitter was the first organic herbs I use in treating diarrhea in chicken.
( Daramola and Ayodele, 2018), found out the Bitter Leaf Meal (BLM) increases performance, carcass quality, internal organs, and serum metabolites of broiler chickens. And they concluded that BLM is not deleterious to the growth and health status of broiler chicken rather it can be a good growth promoter.
At first, I was reluctant to use it, mainly because I don't have time to do the extraction. But on this fateful day, my broilers were having their usual whitish greenish diarrhea at 6 weeks, and coincidentally my students were preparing the bitter leaf for soup, so I took the extract and gave it to my birds for three days.
The result was like magic, and since then I have flooded our garden with bitter leaf plants. I advise you do the same, It will save you some 
headache. 
How to prepare Bitter Leaf Extract
You can prepare your extract by squeezing out the extract. You can add little water to aid the extraction, but don't over add it. Or you can blend the leaf and add little water, no need to sieve it. Make sure the extract is as thick as orange juice (5alive juice).
Dosage
For prevention, add 20 ml of bitter leaf extract per liter of clean water

For treatment, add 40ml of bitter leaf extract per liter of clean water.
4 Ginger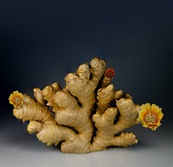 When it comes to potent spices, you cannot mention garlic without ginger (Zingiber offcinale). In fact, their combination is superb both in cooking and for preparing organic extracts for poultry diseases.
Ginger has been shown to contain several biologically active compounds such as gingerol, shogaols, gingerdiol, and gingerdione. And these compounds confer to ginger various activities such as antioxidants, antibacterial, anti-inflammatory, antiseptic, antiparasitic, and immunomodulatory properties. 
Ginger is readily available and can be cultivated in any part of Nigeria.  Ginger Is no doubt one of the effective herbs used in poultry in Nigeria. 
Dosage
1 to 2% of the diet
 (Karangiya et al, 2016) Concluded that supplementation of garlic improves the performance of broilers when added at the rate of 1% of broiler ration.
5. Scent Leaf/Basil
Scent leaf or Basil (Ocimum gratissimum), just like the bitter leaf is as potent for controlling diarrhea both in humans and chickens.
Research has shown that scent leaf added as a supplement in feed increases meat quality, improves gut health, and has no detrimental effect on performance and carcass characteristics (Olumide and Akintola, 2018).
Scent leaf is readily available in the market at a cheap rate and can be cultivated in any part of Nigeria.
Dosage: 
100ml of scent leaf extract per liter of water. Ensure the extract is thick enough.
6. 

Aloe Vera
\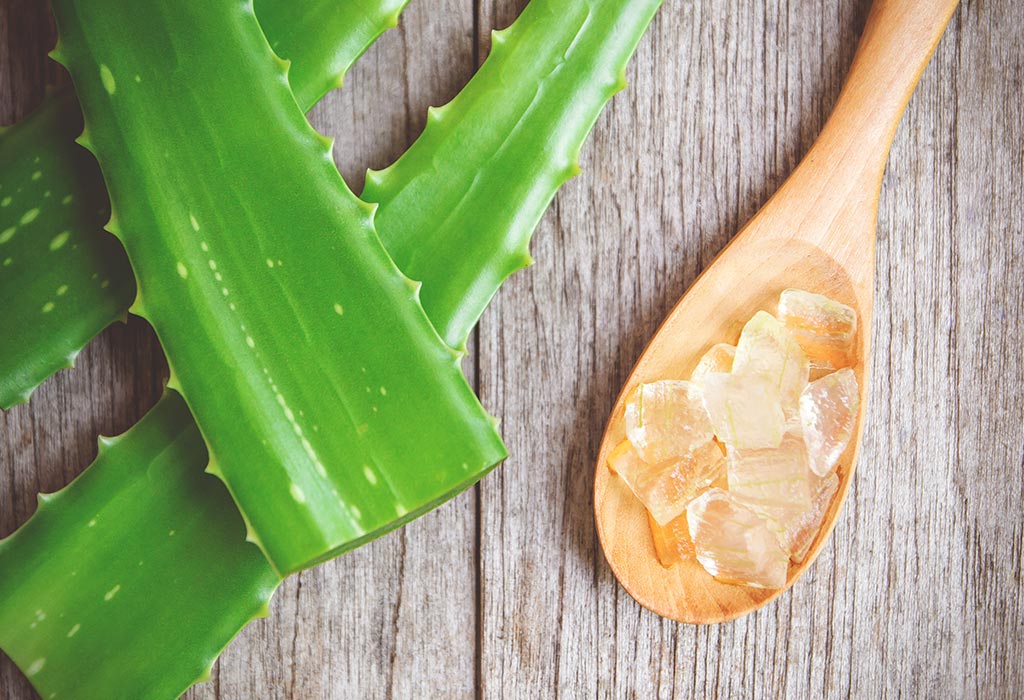 Aloe vera (Aloe barbadensis) is one of the big guns in human and poultry herbs. It is a game-changer when it comes to boosting the immunity of your chicken. It is also effective in warding off several viral diseases.
Aloe vera extract is effective against coccidiosis in industrial broiler chickens and stimulates the chicken immune system.   Aloe vera is also a good alternative to antibiotic growth promoters.
Dosage
Add 1% of Aloe vera gel to the drinking water of the bird.
In Conclusion, I may not be able to write about the other herbs used in poultry in Nigeria, which is also potent herbs for treating and preventing several poultry diseases.
However, the doses I gave here are from researched work. I strongly advise you shouldn't abuse the use of these herbs because an overdose of them can also hurt your birds.
And again, make sure you seek the advice of an expert in organic poultry farming to guide you on how to use these herbs effectively because some of them have some detrimental side effects. 
Please, comment and share!
References
Share on Facebook